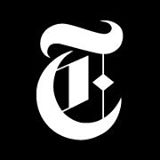 New York Times Sunday Book Review 5/31/2015
by Caroline Leavitt
"Blume, whose fiction for adults has the same emotional immediacy as her books for children, makes us feel the pure shock and wonder of living, the ways we get through catastrophe — and the ways we fail. But our connections might save us. 'Terrible things can happen in this life but being in love changes everything,' one character says. We are all passengers in this world, Blume suggests, fastening our seatbelts, hoping we reach our desired destinations and bracing for what comes next."


---

The Guardian / Observer 7/3/2016
by Lettie Kennedy
"Blume is not a stylist but her writing has both satisfying solidity and old-fashioned charm, capturing the minutiae of the lives she describes in an absorbing portrait of a community coming to terms with tragedy. ... Each delicately sketched supporting character comes with a story to tell... "


---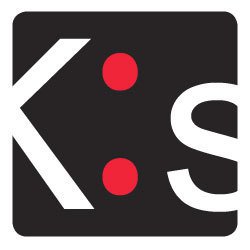 Playback St. Louis 5/30/2016
by Laura Hamlett
"...In the Unlikely Event is one of the best books I've read this year. It's a warm and engaging, tragic, and romantic coming-of-age tale.... Underlying it all, though, is the love these characters have: for one another, for living, for making better futures for themselves."


---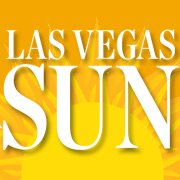 Las Vegas Sun 11/1/2015
by Brian Greenspan
"While Blume was putting the finishing touches on her soon-to-be-released book this year, a 7-year-old child was writing a thank-you letter. That little girl is the great-granddaughter of the man the author somehow decided to honor for his courage in the first novel she wrote in almost two decades."


---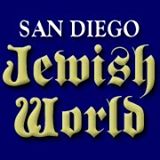 San Diego Jewish World 8/28/2015
by David Strom
"Forty or more years ago, Judy Blume captured my imagination with her earlier writings. With her latest work, she still does. This is love story between and among three generations; a story of individuals growing through painful times; a history that cannot be erased through the passage of time and will be passed on to the grandchildren of those who lived through these rough waters."


---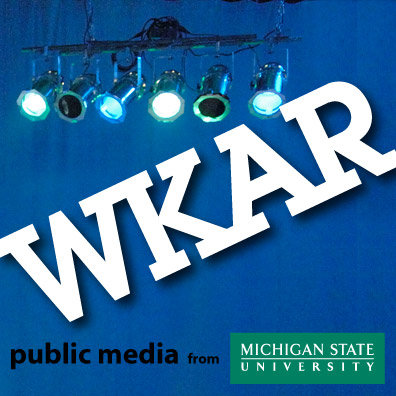 WKAR, Public Media from Michigan State University 8/13/2015
by Scott D. Southard
"... Blume is back with a novel for us grownups called 'In the Unlikely Event.' And it might be the best thing you read this year."


---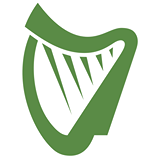 The Irish Independent 6/21/2015
by Tanya Sweeney
"Her latest adult book - her first in almost 16 years, and her fourth aimed at adult readers - descends amid a white-out of hype. Adults weaned on the teat of Blume's forthright prose have been champing at the bit for what they anticipate will be a cosy experience not unlike a visit from an old friend.....
As swansongs go, Blume fans could scarcely wish for anything more."


---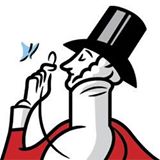 The New Yorker 6/17/2015
What We're Reading This Summer
"Reading Judy Blume's new book, In the Unlikely Event, was thoroughly enjoyable; it also explored, in triplicate, one of my greatest fears: being in a plane crash."


---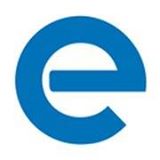 The Missourian 6/15/2015
by Amy Bolte
"Blume is a master at presenting the complexities of life. This novel is entertaining, heartbreaking, and redeeming, components necessary for a great story."


---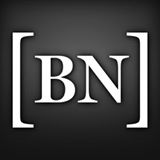 Buffalo News 6/14/2015
by Emily Simon
"[IN THE UNLIKELY EVENT] does not disappoint....Blume's great gift is this personal touch; her unflinching but reassuring voice – that of a no-nonsense big sister who gives it to you straight, then gives you a hug – characterizes her adult novels as distinctly as it does her YA output."


---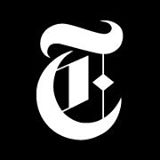 New York Times Sunday Book Review 6/12/2015
by Gregory Cowles
"Starting with 'Wifey' in 1978 and continuing right up to 'In the Unlikely Event' (new at No. 4 on the hardcover fiction list), all four of her adult novels have been best sellers."


---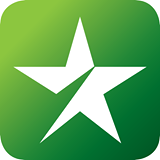 Minneapolis Star Tribune 6/12/2015
by Meganne Fabrega
"In Miri, Blume deftly exposes the inner life of a teenage girl during the 1950s — and not the sanitized version so often portrayed. In the Unlikely Event integrates Blume's acclaimed observation of the teenage experience with intimate knowledge of an unusual series of events, making it a page-turner with cross-generational appeal."


---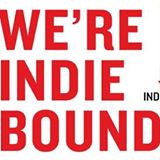 Indie Bound 6/12/2015
by Maryann Yin
"'In the Unlikely Event' (Debuted at #3 in Hardcover Fiction on Indie Bestseller list) is vintage Judy Blume, with all the hallmarks of Judy Blume's unparalleled storytelling, and full of memorable characters who cope with loss, remember the good times and, finally, wonder at the joy that keeps them going."


---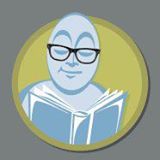 Shelf Awareness 6/12/2015
by Florinda Pendley Vasquez
"Yes, it's about how a town is affected by a series of disasters, but more than that, it's about how everyday life goes on despite those disasters, and about how the personal concerns of teenagers tend to occupy most of their attention, regardless of what's happening around them."


---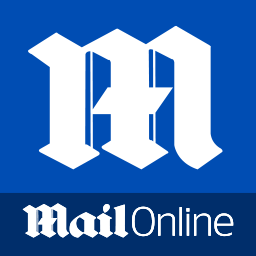 The Daily Mail 6/11/2015
by Harry Ritchie
"Gripping, moving, and with a big dose of early-Fifties nostalgia thrown in."


---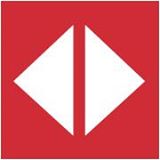 AudioFile Magazine 6/11/2015
by B.G.
"Narrator Kathleen McInerney creates a vibrant audio version of the interlocked lives, families, and generations in Judy Blume's arresting, sometimes harrowing, new novel."


---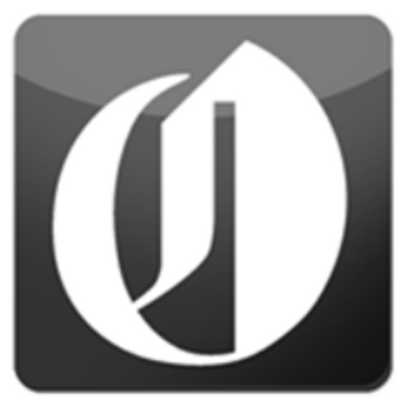 Oregonian 6/10/2015
by Alexis Burling
"Blume deftly demonstrates just how different the personal fallout from tragedy can turn out to be . . . . As Blume proves over and over again not just in In the Unlikely Event but in all of her fiction, life does go on in spite of hardship. We love. We lose. We fail. We may fall. But the lucky ones, we try our best to endure."


---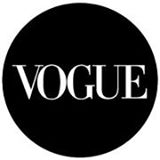 Vogue 6/8/2015
by Megan O'Grady
"In The Unlikely Event ... has her signature warm, personal touch."


---

Chicago Reader 6/8/2015
by Aimee Levitt
"It has all the elements of Blume's best books: the complex relationships between friends and family members, the straight talk and lack of shame about sex, and, most of all, the compassionate insight into the pleasures and pains of growing up."


---

People Magazine 6/8/2015
** Book of the Week **
"Judy Blume is back -- and on her game! .... A deftly written story that captures a town coping with loss and the sudden fame that horrible tragedy brings. You won't want to turn the last page."


---

The Guardian / Observer 6/7/2015
by Viv Groskop
"A major event . . . utterly brilliant . . . it feels as if this is the book she has been waiting her whole life to write. And it is, quite simply, extraordinary . . . There's a wonderful Mad Men feel to the detail of the period . . . The action is always undercut with Blume's trademark humanity and humour . . . Blume's fans – old and new – will approve"


---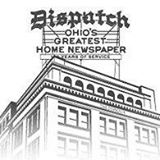 Columbus Dispatch 6/7/2015
by Margaret Quamme
"The details of time and place ring true, and so do the feelings of the characters. She's sympathetic with even the most confused of them and hopeful even in desperate situations."


---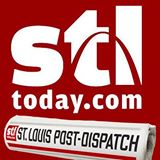 St. Louis Post-Dispatch 6/6/2015
by Amanda St. Amand
"Blume creates characters who are real and sympathetic ..."


---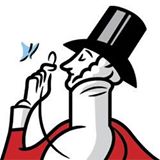 New Yorker 6/5/2015
by Sarah Larson
" The novel rivals Tolstoy or Ferrante ... page-turner, emotionally resonant and down-to-earth at once. ... Blume's books capture the drama of ordinary life ..."


---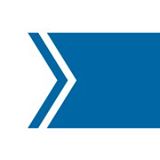 Toronto Star 6/5/2015
by Laura Eggertson
"In the Unlikely Event takes readers into a vanished age — before cellphones, the Internet and social media — where the radio, well-written newspapers stories and word-of-mouth propelled events and spread information. It's a perfect cottage and beach read for the summer of 2015."


---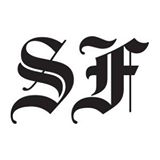 San Francisco Chronicle 6/4/2015
by Gayle Brandeis
"In the Unlikely Event gives us everything Blume is known (and beloved) for — the fierce, fraught nature of young relationships, the comfort and confines of cultural identity, the messiness and joys of the body — and takes it to a new level. This novel — Blume's fourth for adults — is her most ambitious to date, and she lives up to its reach with her characteristic frankness, compassion and charm."


---

The Guardian 6/4/2015
by Joanna Briscoe
"... Blume's hallmark warmth and humanity shine through as the storytelling becomes more certain, and there is a loveliness to this novel in its depths of philanthropy and human understanding. It leaves the reader longing to meet the author for a soul-lifting heart-to-heart."


---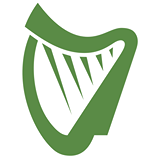 The Independent Ireland 6/3/2015
by Tanya Sweeney

"... Blume's adult writing is every bit as humane and filled with wonderment."


---

National Post 6/3/2015
by Anna Fitzpatrick

"... Judy Blume matters to literature, because Judy Blume mattered to us."


---

Elle Australia 6/3/2015

"Her new book, In an Unlikely Event, is out this month and reading it is just like slipping into your favourite jumper and drinking a hot chocolate that maybe has a shot of whiskey in it or something. Because like her other books, it makes you feel less alone, but it also has some hard truths about life and how unfair it can be sometimes."


---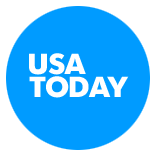 USA Today 6/2/2015
by Eliot Schrefer
"In fact, Blume's modest writing style is perfectly suited to such a dramatic topic. Her prose is plain, never preening over its own turns of phrase. It's as if Blume doesn't want us to lose sight of what's important — the simple reality of what her characters are going through."


---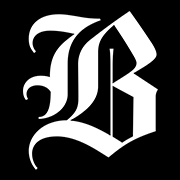 Boston Globe 6/2/2015
by Meredith Goldstein
"Blume succeeds in capturing the condition of an entire community. ... No one captures coming-of-age milestones and stomach butterflies like Blume, and those scenes are worth waiting for."


---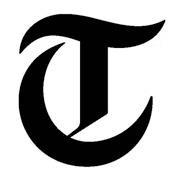 The Telegraph 6/2/2015
by Helen Brown
"Long-term Blume fans will be instantly at home in the company of the novel's plucky heroine, Miri . . . She has her eye on people, and her work resonates because she uses clean, accessible prose to sketch characters who are convincingly conflicted . . . She continues to hold out a warm, fallible hand to help us face the music and dance."


---

The New Statesman 6/1/2015
by Sarah Ditum
"With her mix of frankness, clarity and perfect kindness, Blume's fiction for teens offers a map of incipient adulthood. She never undermines the seriousness of her characters' experiences, though her narration always has the leavening good sense acquired through time. .... In the Unlikely Event has all of these fine qualities. It's distinguished from her work for young adults by being a little freer with the curses (though we're talking a handful of judicious F-bomb detonations, not cascades of profanity), a little more explicit with the sex, a fair bit longer – and by using that extra space to say more about the adult characters, although the novel is still dominated by Miri's sharp-eyed teenage viewpoint. That's all the difference there is and that is no insult.


---

Amazon.com
by Erin Kodicek
*** An Amazon Best Book of June 2015***
"Through the various characters that inhabit this multigenerational tale, Blume beseeches us to not be afraid to get on a plane, take career risks, pursue your dreams, fall in love…After all, life is made up of unlikely events, and they 'aren't all bad. There are good ones, too.'"


---

Newark Star-Ledger/NJ.com 5/31/2015
by Jacqueline Cutler
"Depite tragedy at its core, Judy Blume's In the Unlikely Event soars.... It's Judy Blume and, therefore, it's gold."


---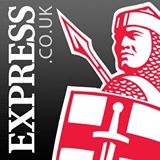 Express, S Magazine 5/31/2015
by Charlotte Heathcote

"In The Unlikely Event is Judy Blume's first book for adults in more than 15 years and before the end of the first chapter you'll be breathing a happy sigh that the wait is over . . . Judy Blume is fantastic at assembling a cast of characters so clearly drawn that you'd recognise them in the street and so real that you care deeply about each of them after only a few lines . . . For those of us who grew up alongside Blume's beloved teenage characters, this book is a welcome homecoming."


---

The Pool 5/30/2015
by Marie Phillips

"Anybody who grew up with her work will be thrilled . . . Reading it was like being a teenager again and I remembered exactly why I'd always loved Judy's books . . . any smart older teen will relish this book, regardless of what section of the bookshop it ends up in. Needless to say, any smart adult will love it, too."


---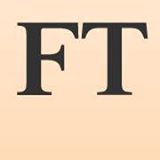 Financial Times 5/29/2015
by Erica Wagner
"Blume knows what she's doing. Sure, you could call this a breezy summer read, and it's definitely a book to pack in your suitcase — but as ever, Blume never flinches from her characters' real emotions and real struggles as she tells her story."


---

The Jewish Chronicle 5/28/2015
by Jennifer Lipman
"The Unlikely Event is an utter pleasure to read."


---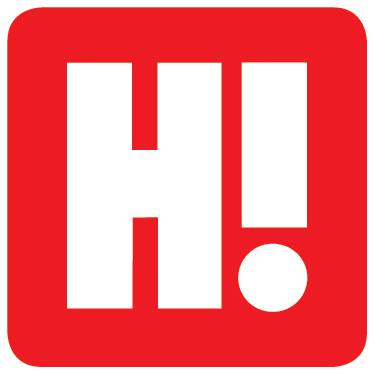 Hello Canada 5/28/2015
by Michael Killingsworth
"Told through multiple points of view ... the hopeful tale ultimately reminds us that, as Judy said ... 'There's joy in life, even after terrible things happen.'"


---

New York Daily News 5/26/2015
by Sherryl Connelly
"In the Unlikely Event is a heartfelt novel intended to be heartwarming. In that it fully succeeds."


---

The Independent (UK) 5/21/2015
by Lucy Scholes
"In the Unlikely Event offers readers the classic Blume experience – a nuanced portrayal of the everyday intricacies of love and friendship – but set against a backdrop of extraordinary tragedy.
....
'Life is a series of unlikely events, isn't it?' declares the 50-year-old Miri, thinking back to that awful winter. 'And who knows what's still to come?' At its heart, this is what Blume has been writing about for more than 40 years: the traumas big and small – some chosen, others unfairly thrust upon us – that shape our lives; how we can reconcile that keen childhood sense of injustice that we all possess, no matter our age, with a world that is at times coldly capricious. This is why, despite the horror of much of its subject matter, In the Unlikely Event is comfort reading at its most soothing, the turn of its pages like sitting down with a beloved, long-lost friend."


---

Publishers Weekly 2/23/2015
"Characteristically accessible, frequently charming, and always deeply human."